National Women Veterans of America is a voice for women
who have and are currently serving in the Armed Forces.

And advocate for women veteran's rights, issues and benefits.

Where sisters of the Armed Forces come together!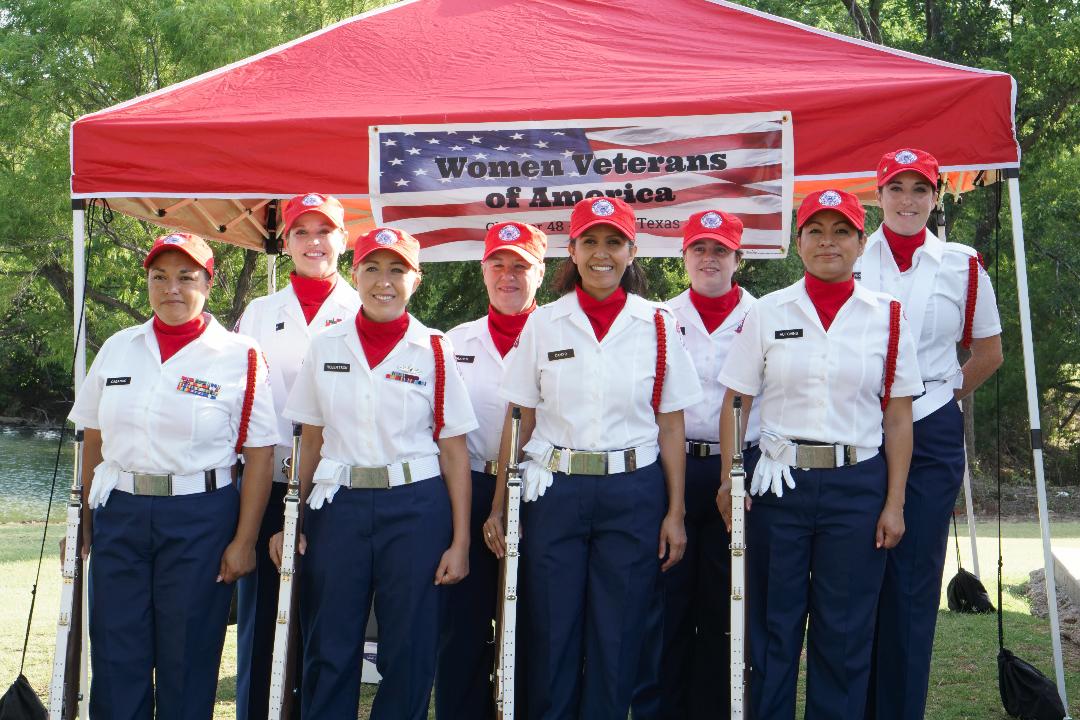 ---
Note from our National Commander - WVA, Yolonda M. Williams:
ALCON,
It is with a sad, but safety first disposition, that I send this. The state of emergency in South Carolina
and all along the east coast means we must reschedule the convention.
After speaking with the hotel, they are honoring all refunds or reschedule requests.
It is highly recommended that we push the date past September and October.
If you currently have a hotel reservation, it will automatically be moved to the new date.
They are currently verifying all new dates that will suit all our needs and requirements.
New Date: 2-4 November 2018.
This weekend is also the Veterans Day celebration/parade in Charleston and we can all
participate and ride on their float. (Details to follow)
If for some reason the date is unsuitable, we are requesting 26-28 October 2018.
As soon as they give us confirmation, we will get the new dates out. This may also allow some others
an opportunity to participate that were not available in September.
Any questions, please contact me.
Yolonda M. Williams; U.S. Army retired
WVA National Commander
---
Women Veterans of America Website Links:
WVA National Application for Membership
WVA Website Links important to Women Veterans
---
Women Veterans of America is a registered 501(c) 19 organization.
---
WVA Mission and Vision
WVA Mission:
Women Veteran's of America shall advocate for all Women Veterans
and for women currently serving in the Armed Forces.
This is accomplished by:
~ Providing information and support for
Women Veterans
~ To be liaisons to proper government agencies
~ To assist women veterans in obtaining VA Benefits
~ Serve on the Women Veteran's Advisory Committees
~ Serve through the VA Volunteer Services
~ Participate in Veteran's Outreaches
~ Participate in ceremonies honoring all Veterans
~ Become involved in local and national issues pertaining
to all women veterans and to those women presently
in the military
WVA Vision:
To be a voice for Women who have and are serving in the United States Armed Forces
and to act as an advocate for Women Veteran's rights, issues, benefits and recognition.